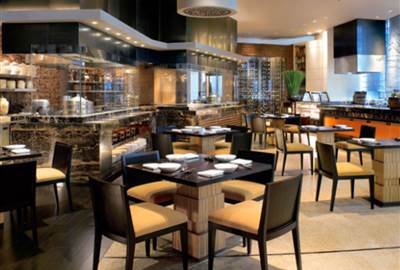 Xindalu
Xindalu China Kitchen prides itself in offering authentic regional Chinese regional cuisine. It stands out for its quality and its chic, comfortable interior. The menu focuses on cuisine from Shanghai, Suzhou and Hangzhou, which means light and delicate flavors. Its signature dishes are Peking duck, beggar's chicken and pyramid braised pork.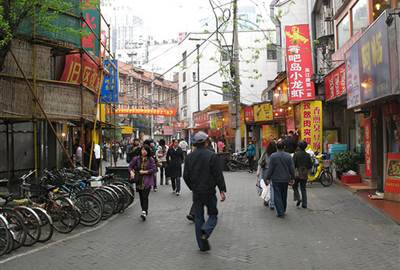 Wujiang Road Snack Street
Wujiang Lu Snack Street, located in Jing'an District, is a paradise of snacks. The Snack Street is very close to the fashion of ordinary people. This is where local cuisines can be found. Tourists can try to taste different snacks while shopping alog the road. Famous food includes Xiaoyang Sheng Jian Bao, tapioca pudding, barbecue, vermicelli made from bean starch, etc.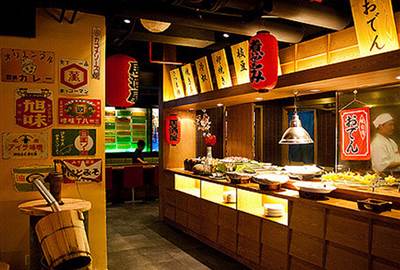 Matsuri 123
Matsuri 123 is a buffet restaurant in Changning District which specializes in Japanese cuisine. Inside the restaurant are 12 food windows with different styles of food, including sushi, stretched noodles, izakaya, fried shrimp and many more Japanese specialties. The restaurant uses cooking methods that retain the individual taste of each ingredient. They also add a layer of animal fat, making the nutrition more balanced.