---
What to expect in Bangkok
Bangkok offers people the experience of the Thai lifestyle and culture with the structures and food that are around. Take advantage of your time in Bangkok and visit these places for an enriching experience.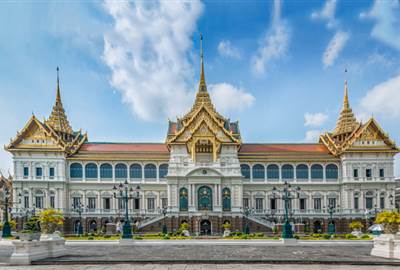 Grand Palace
Bangkok's most famous landmark was once the former home of the King and his court and also an administrative seat of government. It's dazzling splendor and beautiful architecture is a wondrous sight.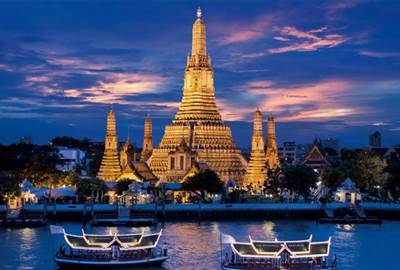 Wat Arun
Buddhist temples in Thailand are known as wat and Wat Arun a stunning temple is named after Aruna, the Indian God of Dawn. Also known as the Temple of Dawn, its riverside location and beautiful gardens make it a must see.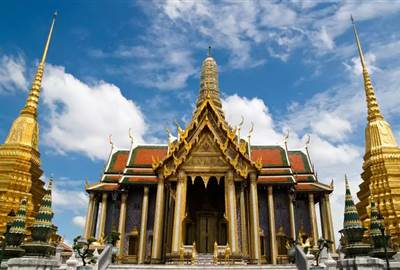 Wat Phra Kaew
Located in the center of Bangkok on the grounds of the Grand Palace is one of the most important Buddhist temples, Wat Phra Kaew. It enshrines Phra Kaew Morakot or the Emerald Buddha which is 2 feet tall and carved from a single block of jade.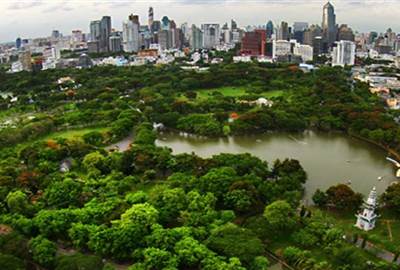 Lumphini Park
A haven for city dwellers, Lumpini Park offers plenty in activities from tai chi to beautiful surroundings and even vendors selling Bangkok cuisine. Named after the birthplace of Lord Buddha of Nepal the park is the biggest in Bangkok.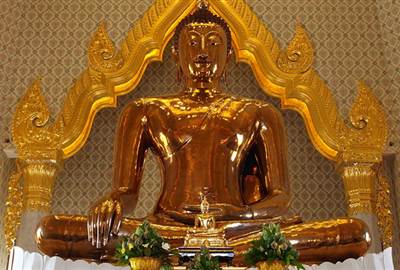 Golden Buddha
The largest golden Buddha can be found in the Temple of the Golden Buddha (Wat Traimit). More than three meters high an weighing five and a half tons it was accidentally discovered in the 1950's. It's said to be 800 years old.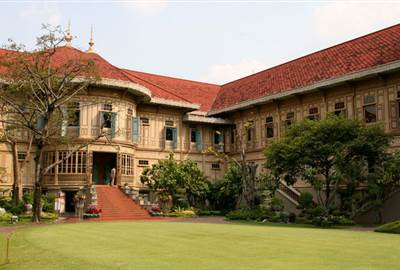 Vimanmek Mansion
Named the world's largest teakwood building. The mansion include more than a dozen restored structures of the old Dusit Palace displaying antique furniture, there's glassware, porcelain, old photographs and memorabilia from the late King Rama V 's reign.