---
What to expect in Kuala Lumpur
Kuala Lumpur has undergone rapid development in recent decades. It is very Southeast Asian because of its service-driven economy and very Western at the same time, because of its developed infrastructure. It has rich and diverse culture, tradition and history since it is a mixing pot of three races – Malays, Chinese, and Indians.
Petronas Twin Towers
Petronas Twin Towers, once the tallest buildings in the world; are now the world's tallest twin structures. These are 88-storey buildings designed by Cesar Pelli & Associates.
Batu Caves
The 100-year-old temple features idols and statues erected inside the main caves and around it and is Incorporated with interior limestone formations said to be around 400 million years old.
Kuala Lumpur Bird Park
Kuala Lumpur Bird park is a 20.9-acre public aviary, receiving an annual average of 200,000 visitors. The Bird Park houses more than 3000 birds representing more than 200 species in an enclosed aviary. 90% are local birds and 10% were imported from overseas.
The Istana Negara
The Istana Negara or National Palace is the official residence of the monarch of Malaysia. It is a Royal Palace with a mixture of Malay, Islamic and Western architectural styles. The palace complex with an area of 97.65 hectares, 22 domes, and is split into three main portions, was opened in 2011.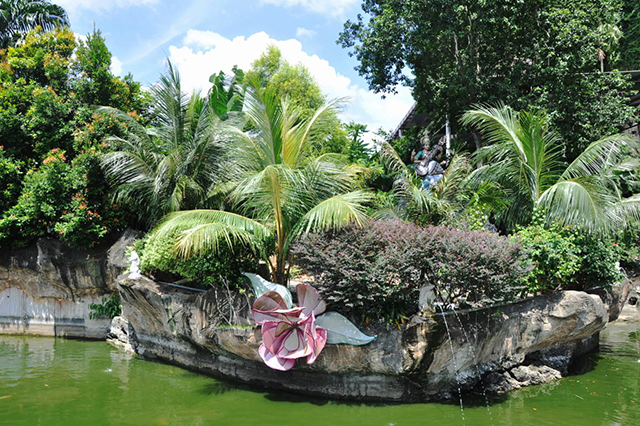 Lake Gardens
Lake Gardens, officially known as Perdana Botanical Gardens, is Kuala Lumpur's first large-scale recreational park, open all year round. The 91.6 hectares park was established in 1888and it served as place of refuge from the hustle and bustle of the city during colonial times. It contains large sculpted and manicured gardens and a host of attractions.
Central Market
Central Market is an art-deco style building with local 'Baroque' trimmings built in 1928. It used to be a simple wet market but was revamped into a handicrafts outlet in the early 1980's. Inside the building is a warren of boutiques, handicraft and souvenir stalls with traders selling local merchandise.