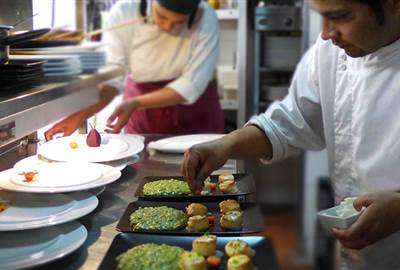 A Travessa
A Travessa serves up seasonal dishes that include fresh seafood which is a plus! Make sure to get a table overlooking the courtyard and enjoy a glass of their fine wine selections.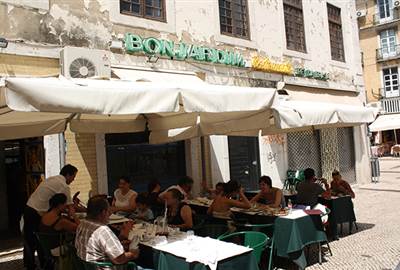 Bon Jardim
Right in the middle of town, this is the place for Portugal's no-nonsense national dish of crispy piri-piri-covered chicken and chips. Local form dictates this is best eaten with your hands while loudly scoffing at the football or Brazilian soap that blares from the television.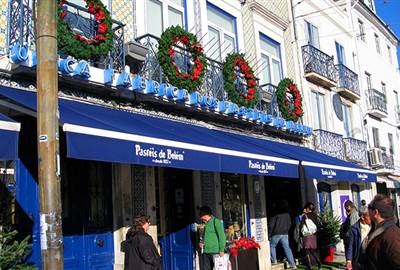 Pastel de Belem
Pastel De Belem serves a specialty of mini egg tarts. Small, sweet, sprinkled with cinnamon and powdered sugar this pastry delight is a well-kept secret recipe and remains unchanged to this day. Made by hand daily you'll be treated to the freshest selection of ingredients.