---
What to expect in Lisbon
Picturesque postcard surroundings and charming cobbled districts are the allure of the capital of Portugal. You'll see ancient ruins and cathedrals laid out in a rich and historic city with hand painted walls, brick red roofs and mosaic plazas.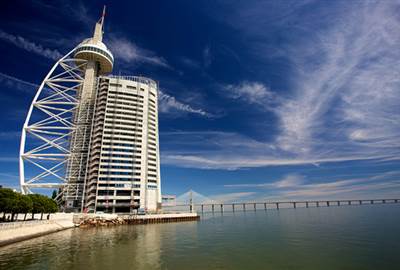 Vasco da Gama Tower
This steel tower represents the sails of a Caravel. This structure is considered one of the highlights when you visit Lisbon. The structure once featured an observation deck at the top where you can look at the scenery that surrounds the tower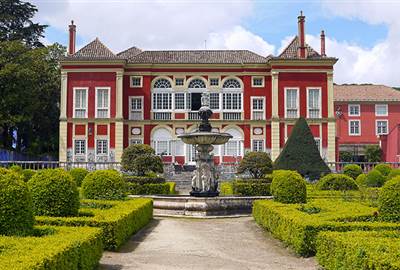 Palace of the Marquises of Fronteira
Renowned for its unique design as well as architecture, the Palace of the Marquises is a sure stunner for anyone visiting Lisbon for the first time. The palace also features various works of art most notably the statues depicting Roman gods as well as the scenes that depict the Portuguese Restoration War.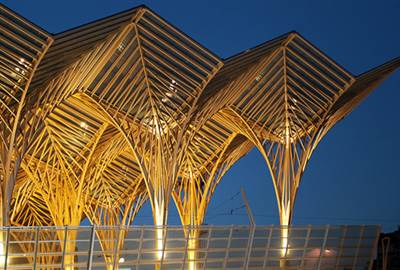 Gare do Oriente
This unique landmark is a useful one as it serves the main transport center in all of Portugal. The Gare do Oriente is the major bus, train, and metro station that serves the whole of Portugal. Despite this service it should be noted that the modern yet intricate design of the station makes it hard for anyone to just leave on a bus going elsewhere.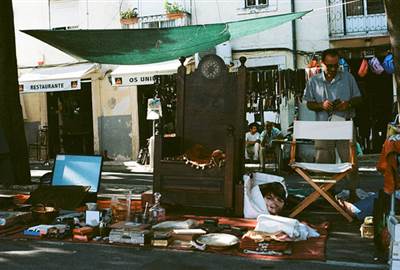 Thieves Market
This street market open during Tuesdays and Saturdays is the place to go if you're into everything vintage and antiquated. You're bound to find something interesting at a very reasonable price.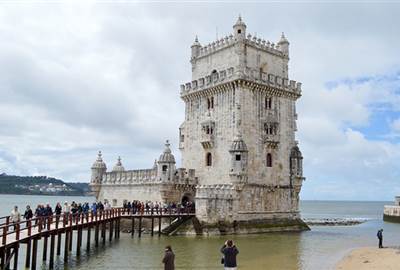 Belém Tower
Guarding the Lisbon harbor is what the people consider as an iconic symbol for all of Portugal. This homage to the various discoveries of Portugal during their Age of Discovery features various events that time carved in the façade of the tower. The piece is topped off by the Our Lady of Safe Homecoming which reminds the sailors of their safe voyages.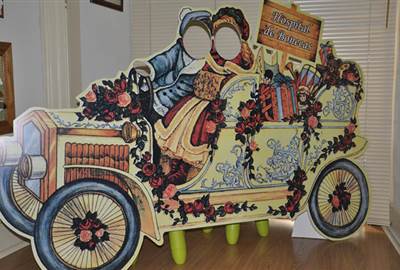 Hospital de Bonecas Doll Hospital
Without a doubt one of the weirdest and strangest shops in Lisbon, the Doll Hospital (Hospital de Bonecas) is easy to miss along the Praça da Figueira but worth a visit, especially if you have a dear doll that needs repairing.