---
What to expect in Chicago
There's just so much to do and experience in Chicago. Every corner invites tourists to discover more about what the city has to offer. The place boasts the best cuisines and outdoor and indoor attractions and entertainment that cater tourists of all ages.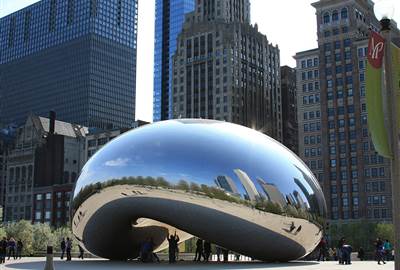 Cloud Gate (Millennium Park)
The 110-ton elliptical sculpture is made of highly polished stainless steel plates and reflects Chicago's famous skyline and clouds above. The unique piece was inspired by liquid mercury and is the largest of its kind in the world measuring at 66-feet long by 33-feet high.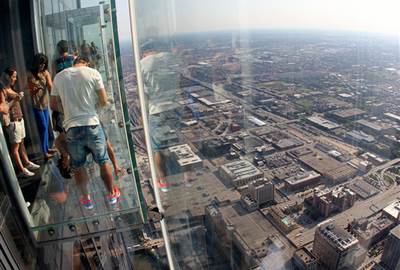 360 Chicago Observation Deck
A visit to this deck that can hold up to 8 visitors at a time gives you breathtaking views of the city and Lake Michigan from over 1,000 feet above the Magnificent Mile.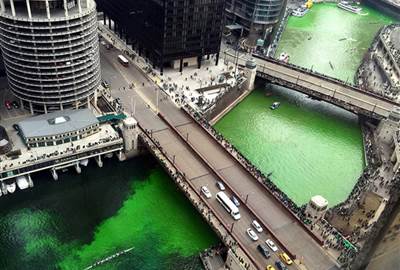 Chicago River
The Chicago River has been dyed green every year to celebrate St. Patrick's Day. The 40 year tradition allows visitors to see the green water from Michigan Avenue in the downtown area.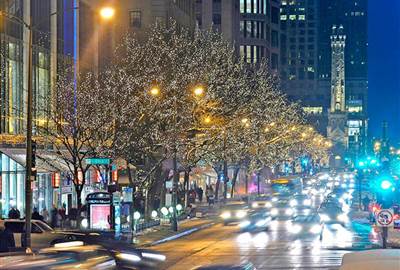 The Magnificent Mile
To get the ultimate Chicago experience, The Magnificent Mile is a must visit in Chicago. The showcase of style, flavor, entertainment and fun is a 13-block stretch of North Michigan Avenue that runs from the banks of the Chicago River to the south to Oak Street to the north.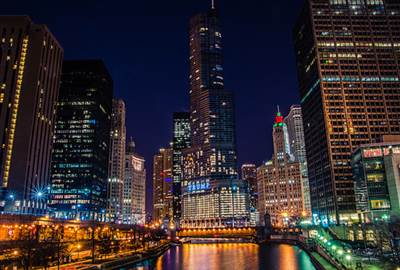 Chicago Riverwalk
One sight not to be missed is the Chicago Riverwalk, a continuous walkway connecting the lakefront to the heart of downtown. There's no need to take an expensive boat cruise to enjoy the sights, sounds and experiences it has to offer.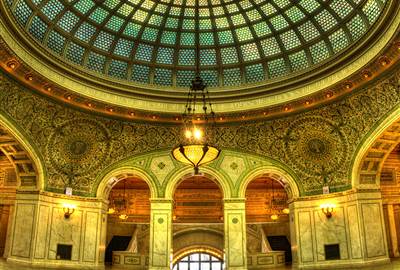 Chicago Cultural Center
Hundreds of thousands of visitors come to the Chicago Cultural Center every year and is one of the most visited attractions in Chicago. The stunning landmark building is home to two largest Tiffany-stained domes. It was constructed over 100 years ago as the Chicago Public Library and a Civil War memorial.