---
What to expect in Seattle
Seattle aside from being a great place for outdoor fun like walking, cycling, skiing, and sailing; is also a regional center for the performing arts. The McCaw Hall is the home of Seattle Opera and Pacific Northwest Ballet for their regular performances. The century-old Seattle Symphony Orchestra is resident at Benaroya Hall, a 2500 seat performance center. There are also movie houses showing both Hollywood and independent films and museums and art galleries. The city organizes a lot of annual fairs and festivals such as the 24-day filmfest that excite local and international tourists.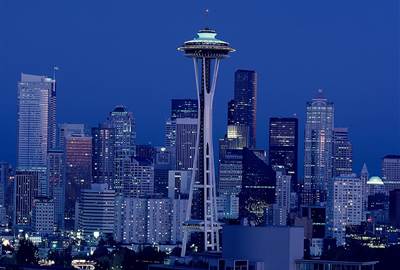 Space Needle in Broad Street
Space Needle is the icon of the city. This 605 - feet tall observation tower constructed in 1961 for the 1962 World's Fair, gives a great view of the city from the top.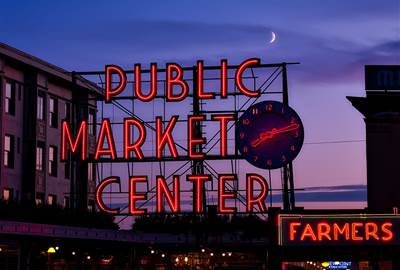 Pike Place Market
The oldest continuously operated public market in the United States. It was built in 1903 and opened in 1907. The market is Seattle's most popular tourist destination with 10 million visitors annually. It is also listed in the US National Register of Historic Places.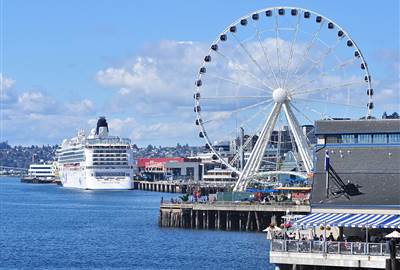 Seattle Great Wheel in Alaskan Way
Seattle Great Wheel is a giant Ferris wheel constructed in April, 2012 and opened in June, 2012. The structure stands at 175 - feet above Pier 57 and has 42 climate-controlled gondolas, each can carry up to 8 persons except for the VIP which carries four.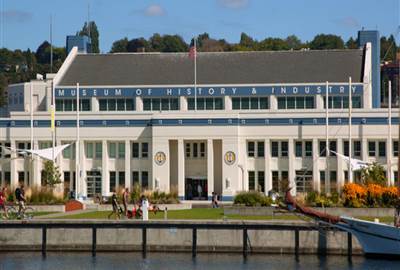 Museum of History and Industry (MOHAI)
The Museum of History & Industry, a history museum located in the South Lake Union neighborhood of Seattle, is the largest private heritage organization in the State of Washington. It was established in 1952 and maintains a collection of nearly 4 million artifacts, photographs, and archival materials that primarily focus on Seattle and the greater Puget Sound region.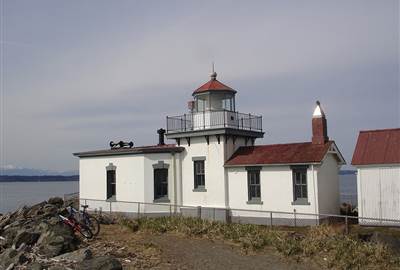 Discovery Park
Discovery park is the largest city park in Seattle. The site covering 534 acres of natural park, is one breathtaking majesty. This park which was created in 1970 provides an open space of quiet and tranquility, a sanctuary for wildlife, as well as an outdoor classroom for people to learn about the natural world.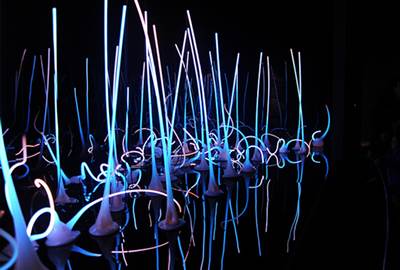 Chihuly Garden and Glass in Harrison Street
Chihuly Garden and Glass is an exhibit which opened in 2012. It is located in the Seattle Center showcasing the studio glass of Dale Chihuly, an American glass sculptor and entrepreneur. The project includes three primary components: the Garden, the Glasshouse, and the Interior Exhibits.